IN PRODUCTION:
Life Force

Album: Life Force
Artist: The Buddy Jack Band
Description: Meditative electronica
Released Date:  July 25, 2014
---
Whirled Peas

Album: Whirled Peas
Artist: The Buddy Jack Band
Description: Up tempo electronic
Released Date:  June 13, 2014
---
Homecoming

Album: Homecoming
Artist: The Buddy Jack Band
Description: Filmscore electronic and classical
Release Date: July 18,2014
Over 60 million people love The Buddy Jack Band

(we will be able to say one day)
The Buddy Jack Story
The Buddy Jack story began in a hospital in Houston somewhere around 2:00PM on June 10th of 2002. It was a day most people won't even remember because it wasn't unusual in any particular way; except maybe that it got up to around 90⁰. Even though that temperature wasn't especially hot for Houston in June it certainly felt that way. The main culprit was the dew point which was kicking in well over 75⁰ making it feel like you were breathing under water every time you worked up the courage to venture outside. The wind was mostly steady and once in a while got up to nearly 20 mph; but that didn't seem to do much other than emphasize how miserable it really was.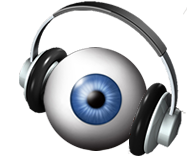 In a simple but well air conditioned room at St. Joseph's Medical Center in a ward primarily reserved for destitute and underprivileged patients, alarms suddenly clicked on with their ominous and foreboding wail as a patient who had been comatose for nearly three months suddenly awoke and began screaming at the top of his lungs.  
Once they heard the alarm the three nurses that were strategically located at various parts of the ward almost simultaneously darted toward the room as fast as it was safe to move down the crowded and dingy hallways.  All of them were dedicated nurses and all of them were single; but most importantly every one of them knew that the patient in room 1122 was the most incredibly handsome man any of them had ever seen. [READ MORE] 
---
Coming Soon . . .
NEW -
New material is developing quickly and creative juices are flowing rapidly as the meditative trance aura of the Audiot album is wrapped on schedule with the final intriguing composition "In the Mind Maze".  Audiot is now available for streaming and download through the links provided in the "Music and Art Links" section.
The much anticipated and highly praised Homecoming album nears completion with the addition of the overturesk theme composition.  The classic and baroque flavored tunes respectively "As Rome Burns" and "A Classic Day" add a different and unique excitement to the album. Listen to all of them here or follow the links for playlist streaming and purchase. The film score flavored compositions in this album portray memories we all have when coming home again for the first time.  A journey so accurately portrayed it is not soon to be forgotten.

The Whirled Peas album is a marvelous collection of songs that focus on the musical and rhythmic fringes of Hip Hop, Dance and House electronic music with reoccurring classical elements. The unheralded early 'hit' from the album "Monumental Changes" does indeed take you dramatically, surprisingly and yet comfortably through some vastly diverse musical territories before depositing you in a safe happy place.  From the crazy and unusual "Just Having Fun" to the surprising "Get The Funk Out My Way" and everything in between including a musical tribute to the long lost spy in "What Ever Happened to 005?" you will find a lot of enjoyable and intriguing listening along with some exciting reading in the notes.

Some new and, as expected from The Buddy Jack Band, 'unusual' vocal songs have been introduced by ElectroClassics Publishing for an upcoming and completely unscheduled album 'Let Me Clear My Throat; Again'.  From the 'boy-band' flavored "The Time of Our Lives" to the highly unusual hidden and poignant meaning behind "Mesmerized Again"; we know you will find plenty to enjoy and crave more.